Double Water Proof Seals
Our dry boxes are all built with a double water proof seal.  The vertical rubber gasket is the primary seal with a heavy duty gasket that seals  when the lid is closed.  The flat seal is the secondary seal and which adds to the over all dryness of FrontierPlay's dry box system.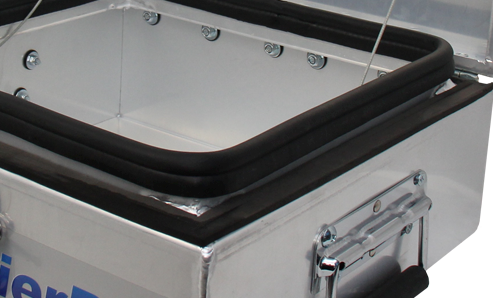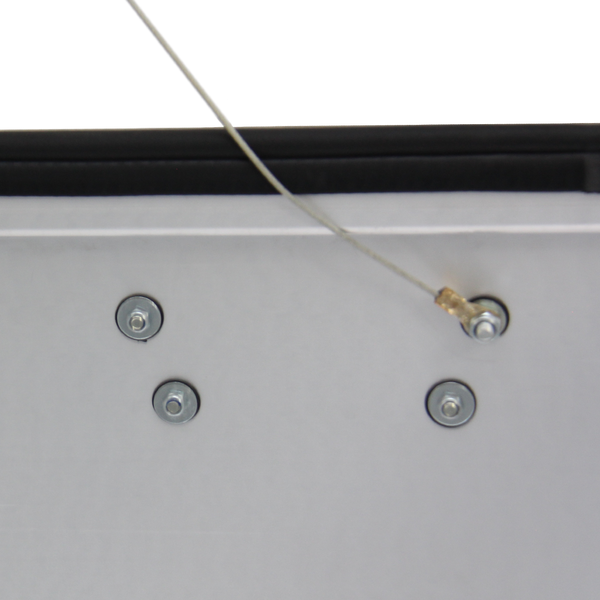 Nuts and Bolts
Our dry boxes are built with nuts and bolts rather than rivets.  Rivets are fast for construction, however over time they become a weak point where water will seep into the box.  Using nuts and bolts with a thick, heavy duty washer designed just for our dry boxes we are able to create a system where the dry box stays dry over time.
OUR BOXES ARE STRONG
Our boxes are built to be in the outdoors where they can be used and abused. Yes, you can walk and jump on them without a problem. The double seal system with it's flat lid lip adds to the structural integrity of these boxes.
Dry boxes not just for rafting anymore
Originally our boxes were built for rafting; however we are seeing boxes used as cabinets, scooter trailers, tool boxes and yes even groovers for the Ouray climbing park.